Cover and River had 9 puppies on
12/23/17
2 males available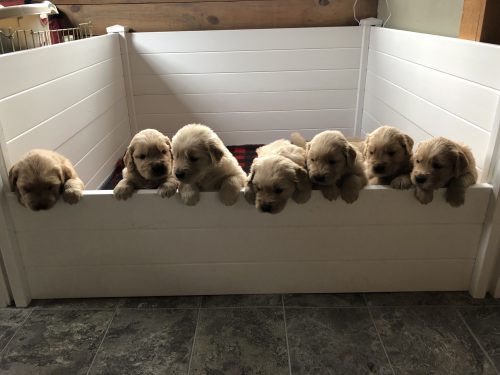 We are planning 2 breeding for the spring!
Those pups will be ready to go home sometime
in July.  We are currently taking names for those litters.
Contact us for details.
On Occasion we have older puppies that we have decided to place. We also offer fully trained puppies that are around 6 months of age. Please contact us for more information.